Reformation Celebration photos
Our Reformation Celebration was a great success. Several young adults and older youth put on a Reformation Fair for our children, providing lots of fun and some significant teaching about Zwingli and the reformation in Zurich. Many of the children dressed up like characters from the 16th century. I am sure you will recognize these guys!
Philip Melanchthon, of course!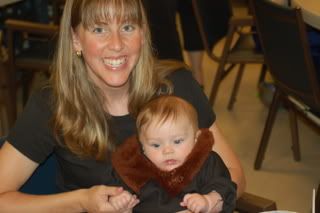 Martin Luther! (in the arms of his mother)