They're here!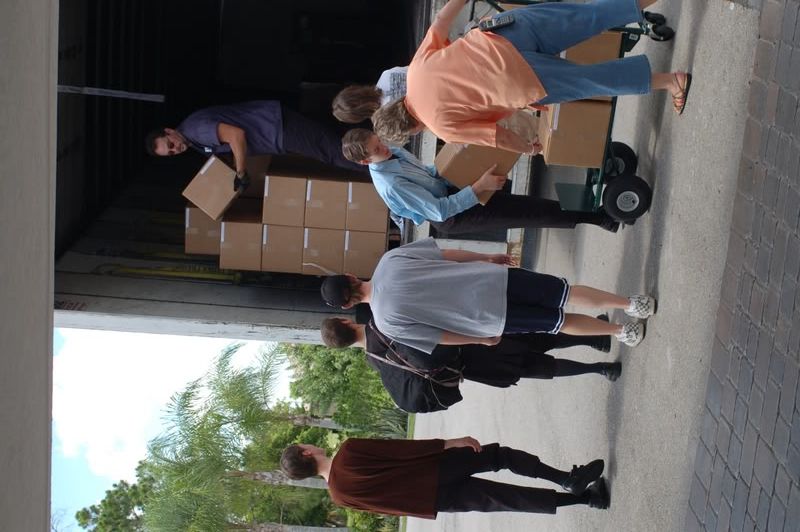 The Amazing Grace DVDs--all 880 pounds of them--arrived just in time for VBS this week at GBC (that explains some of the "different" attire of some of the young people in the pic; they are helping to depict
Pilgrim's Progress
).
Though we have still not reached our goal of $20,000, we are well on our way (with a sizable portion of the $3000 in matching gifts still available). Today many of our young people spent hours preparing mailing envelopes that will be used to mail the DVDs. I will let you know when they actually start being distributed.
I have been very encouraged by the number of people who have contacted me indicating that they are praying for this project. Let's join together in asking the Lord to use the teaching from His Word and insights from church history to encourage Baptist pastors and churches throughout the state of Florida.
Labels: DVDs